블로그
Why Pulsarlube?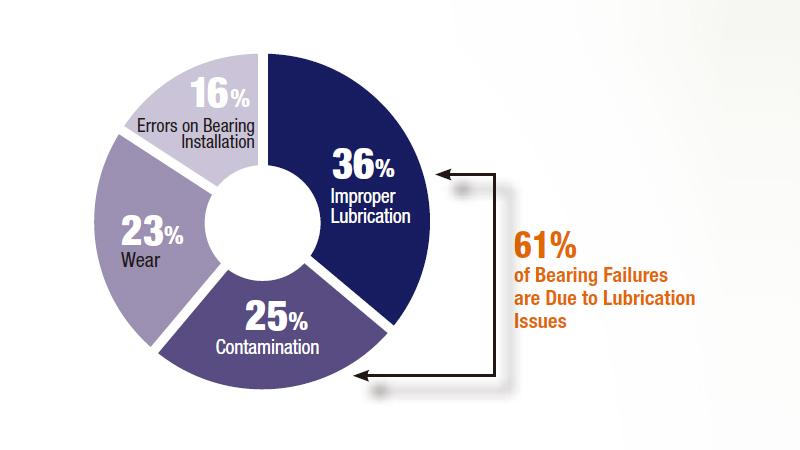 Is Your Equipment Well Maintained?
Many organizations are aware that excellent lubrication is a crucial step and a good investment to optimize machinery life. However in reality, the lubrication budget is often treated as secondary and is frequently one of the first areas for budget cuts. It can be difficult to find the right way, the right time, and the right amount to lubricate while determining what the "best lubrication solution" is for your machinery because optimum lubrication practices require skill, time, manpower, and money. PULSARLUBE offers a variety of lubrication products to solve all of your lubrication needs.
We Provide The Best Lubrication Solutions For Your Machinery
Accurate automatic lubrication can extend bearing life which will reduce replacement/repair cost and avoid unnecessary downtimes.
Disadvantages of Manual Lubrication
Excessive Lubrication
Hazardous Working Sites
Insufficient Lubrication
High Labor Cost
Advantages of Automatic Lubrication
Proper Lubrication
Safe Working Sites
Presise Lubrication
Long-term Cost Benefits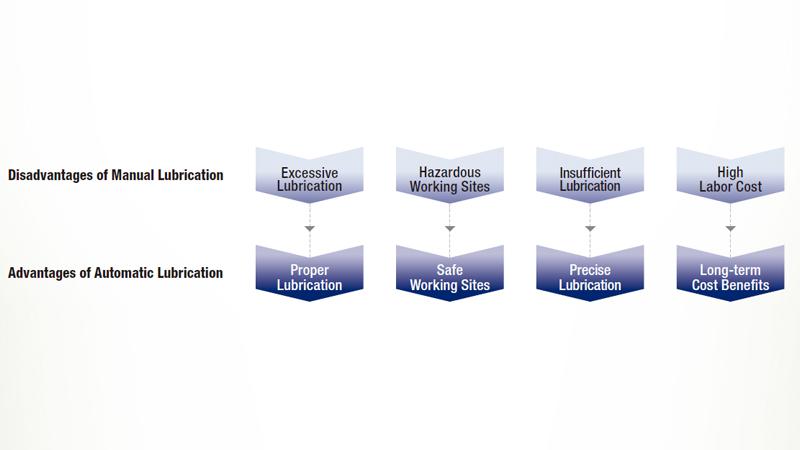 Pulsarlube Automatic Lubricators:
A Variety of Lubrication Solutions for Most Applications and Environments.
Pulsarlube lubricators demonstrate definitive advantages over the competition.
High Operating Pressure
High operating pressures enables customers to have a variety of installation methods and options.
10m : Up to 10m (33ft) for single point remote installations.
8 points : Up to 8 points for multi-point lubrication.
Wide Temperature Range
Our technology offers benefits in a wide range of ambient temperatures.
N2 : Inert nitrogen gas is less affected by changes in ambient temperature.
Lithium Battery : Optional lithium battery offers excellent performance in low temperatures.